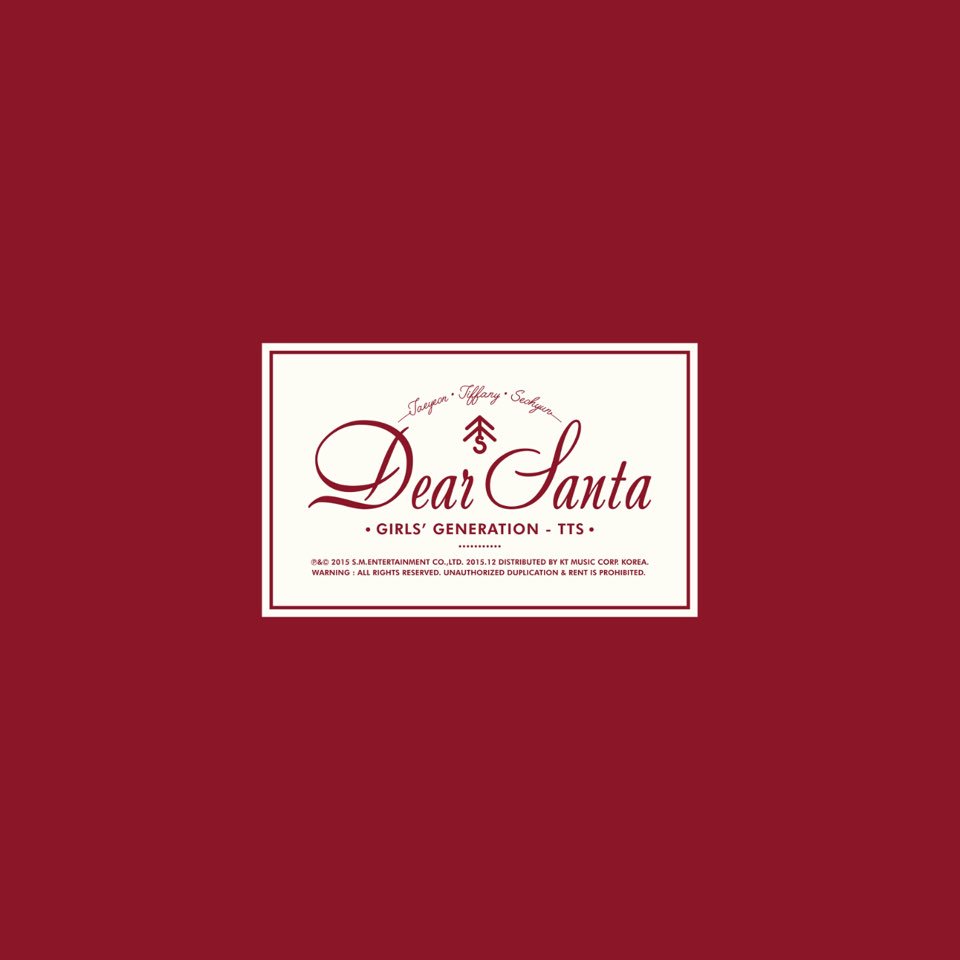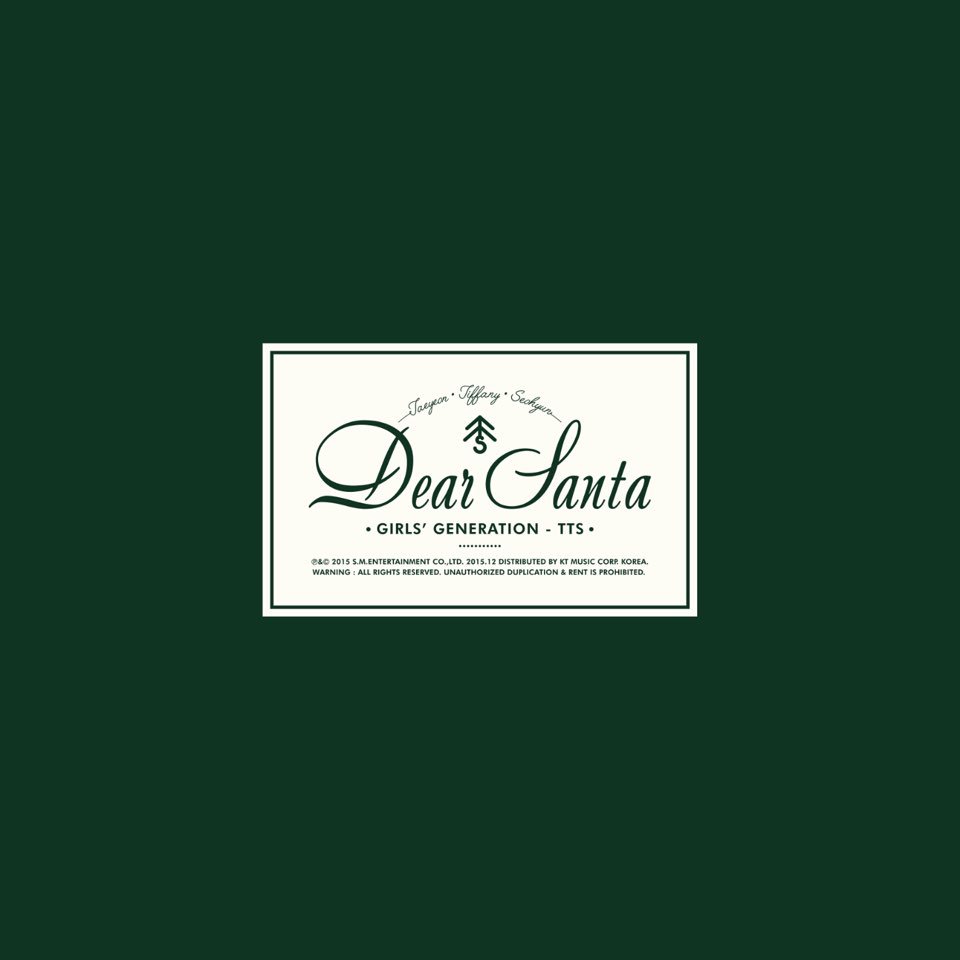 Item Info
Music Video
Video Previews
MV Teaser 1 MV Teaser 2 
Everyshot 1 Everyshot 2
Image Previews
Group 1 Group 2 Group 3
Taeyeon 1 Taeyeon 2 Taeyeon 3
Tiffany 1 Tiffany 2 Tiffany 3
Seohyun 1 Seohyun 2 Seohyun 3
Tracklist
Dear Santa
I Like The Way
겨울을 닮은 너 (Winter Story)
Merry Christmas
첫눈처럼 (First Snow)
Dear Santa (English Ver.)
Item Description
Release Date: 4 December
2 cover versions (Red & Green)
Includes poster (rolled) and photocard (2 versions per member).
Price & Shipping (SGD)
Deposit Amount (This price excludes international and domestic shipping, which will be paid later as per our T&C):
Warning: Make sure you pay to the correct account for SNSD-related orders!
Note: We currently have 0/3 available Red albums and 1/3 available Green albums with rolled posters guaranteed, available to anyone who orders from us at a first-come-first-serve basis. Subsequent orders are subject to poster availability when we send in the order.
Order Deadline: 18 December, 23:00
Payment Deadline: 19 December, 20:00
Estimated Shipping Time: Dec-Feb (Year-end festive season shipping delays expected to be highly probable)
Order Form: Click here (Closed)
New buyers: Please see our Terms & Conditions for buyer & refund eligibility, payment information and successful payment validation conditions.